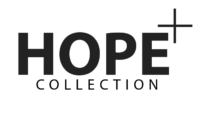 HOPE NFT COLLECTION?
"HOPE | Art is for everyone" was an airdrop of 100 NFT's to the collectors, fans and friends of the artist Kai "Raws" Imhof which happened in September 22. The main goal was to give something back, without anything in return. Later the idea came up to give these NFT's the Genesis status and build a whole new ecosystem around these.
We want to bring well known and upcoming artists to the NFT space – even if they are not into blockchain technology yet. This way NFT degens can explore amazing artworks and artists can find additional audiences and techniques to express their creativity. The goal is to evolve the HOPE project as an expanding digital art collection verified on the blockchain. Its all about art and the joy to explore new creative approaches and styles. #Artisforeveryone

CONCEPT
HOPE IS ABOUT GIVING. The concept is to bring amazing art and outstanding artists to the NFT space. There will be lots of airdrops on the way to expand the collection and bring art to the collectors for free. The "HOPE | Genesis by Raws" token gives access to the "HOPE | Art Passes", which entitle the holder to get the collectible art NFT's (HOPE | Art Collection) via Airdrops. To keep the Genesis token relevant, there will be multiple Art Pass seasons. Only the "HOPE | Genesis by Raws" holders are eligible to claim these "Season" tokens. Appart from the airdrops there will be also claims, surprises  and mints on the way.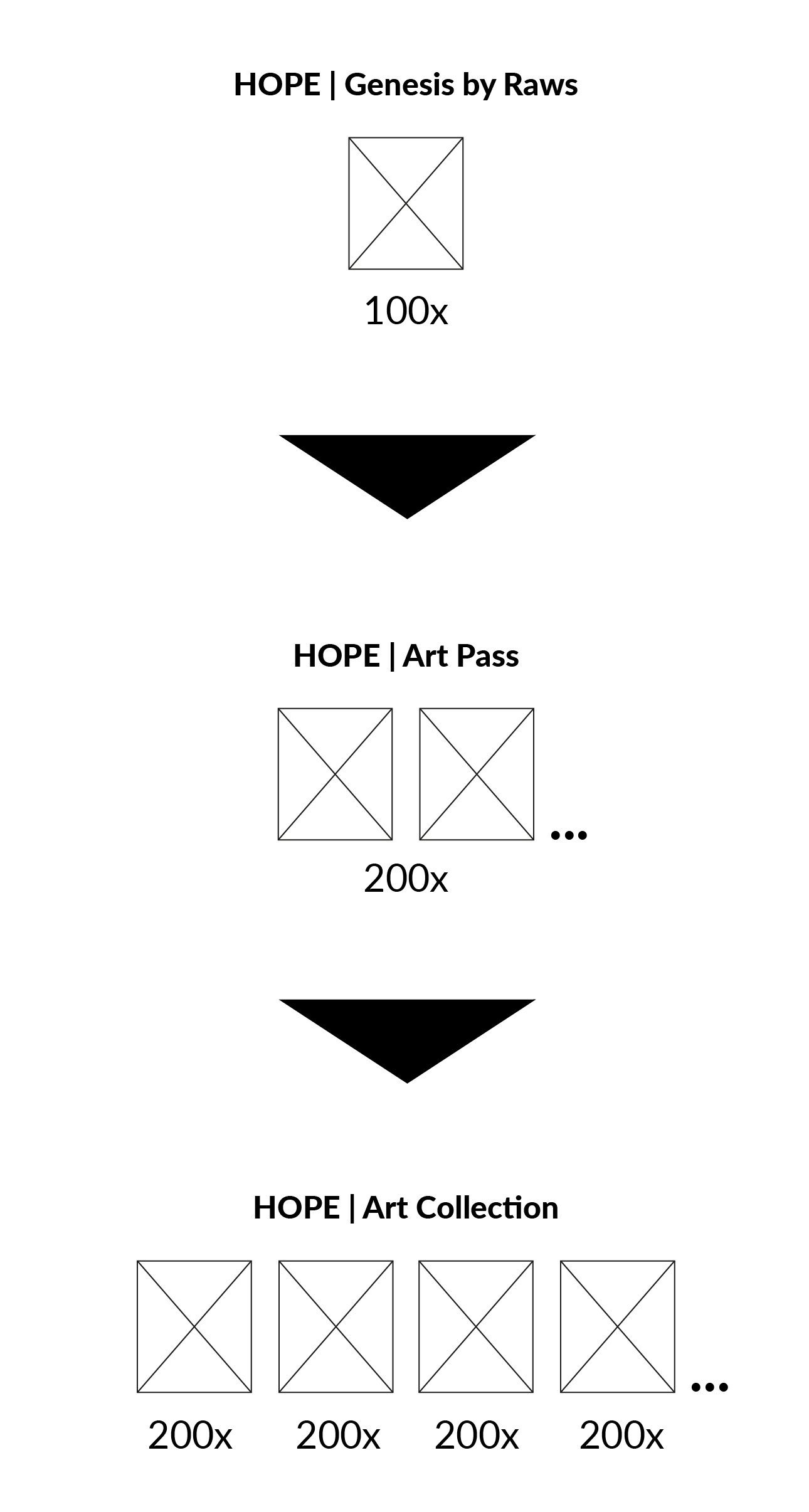 HOPE | ART PASS

The "HOPE | Art Pass" will be the key access token to get the art NFT's by participating artists in collaboration with Raws. As a holder of these Art Pass tokens you are eligible to get airdrops, claim other NFT's and mint special tokens. There will be multiple seasons of Art Passes! Each season will give access to a certain number of art NFT's.
HOPE | ART COLLECTION

This is the most important part of this collection. Well curated artists from all over the world, upcoming and wellknown, digital native and physicalfirst artists are taking part in the HOPE project. Since years Raws build up his network of creators and friends; artists with a positive approach and outstanding talent. Raws will team up with these amazing people to create an outstanding body of work of collab collectibles. Some of the artists just started to explore the NFT space, some of them are part of the NFT szene since years, some of them didn't even dealt with the topic of digital collectibles. HOPE wants to bring all these talents together and invite the NFT world to collect their beautiful artpieces.
Participating artists: