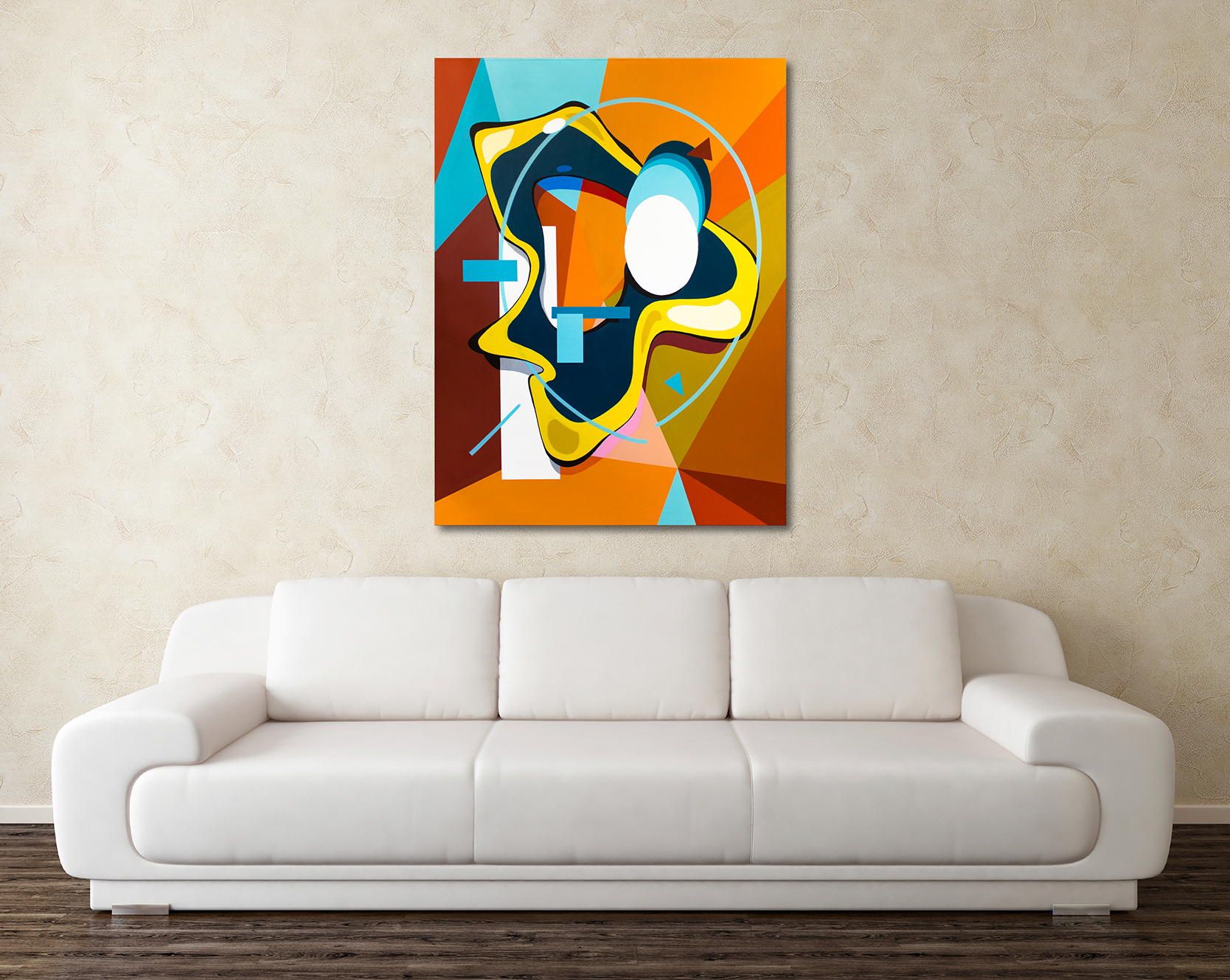 STYLES THROWN ON CANVAS – new ways to go.
After painting a lot of "style canvases" I needed to go new ways. As I am a graphic designer I decided to combine my classic graffiti writing with my love of abstract forms like they were used in Bauhaus and Cubism. The idea is to take elements and colors of walls I painted in the past and put them in an abstract way on canvases. Check out some photos…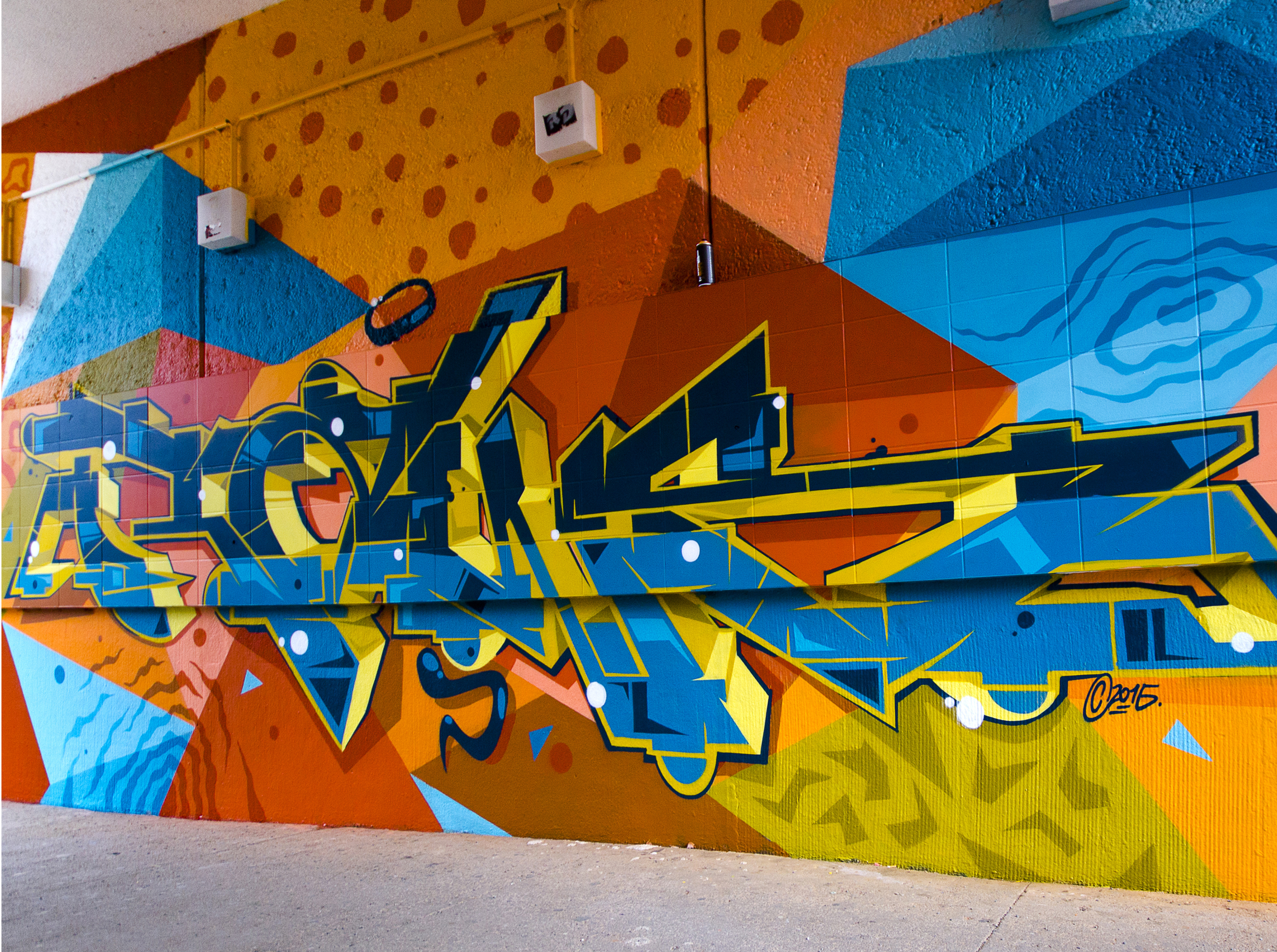 That is the graffiti I had in mind painting that canvas. I used exactly the same colors like the yellow otline and the dark blue fillin.